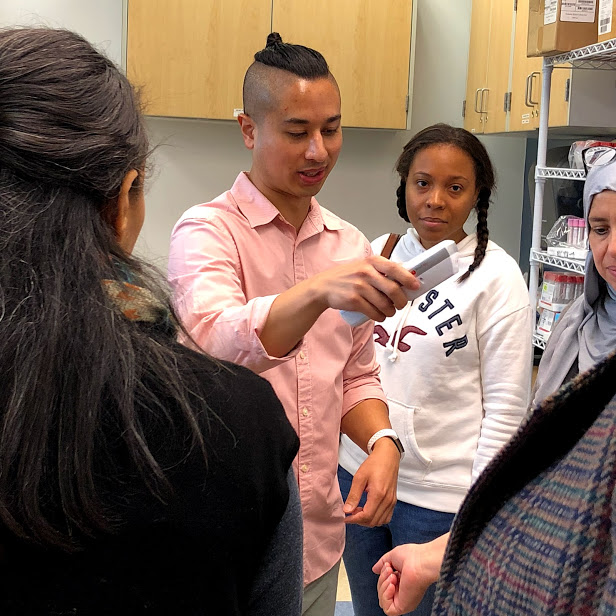 The Program offers the necessary foundation for Fairfax County residents to pursue better-paying jobs in the healthcare fields where there is a great need for skilled workers. It is a pilot program formed in partnership between Britepaths/Financial Empowerment Center at South County (FECSoCo) and Fairfax County's Department of Housing and Community Development and is funded through the Fairfax County Community Funding Pool. Initial client recruitment is focused on Department of Housing clients in the South County area.
Britepaths' FEC Workforce Development Coordinator Sally Meyer and Housing Services Specialist III Lura Bratcher hosted information sessions in June and July at the Westford Community Center in Alexandria, and our first students were recruited from these sessions. Future offerings may include training in other fields, such as construction and information technology.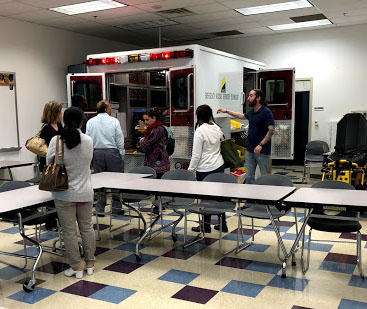 The first cohort began their 12-week session on September 10. The 10 students attend classes Monday through Friday. Britepaths'?Adult Basic Education Instructor Kristie Kleha provides their primary instruction, incorporating job readiness skills with the enrichment of math, reading, and writing that are contextualized for healthcare.
The students also have sessions each week in Financial Literacy with volunteers from FECSoCo and in computer skills training with our partners from Computer C.O.R.E. Other enrichment opportunities include a visit to Northern Virginia Community College's Clinical Simulation Lab, an overview of medical certifications that NVCC offers, guidance in applying for grants to fund their future training, and guest speakers who present professional options in healthcare. The students also use this time to research and take an interest assessment to help them determine whether to pursue work with patients or in administration.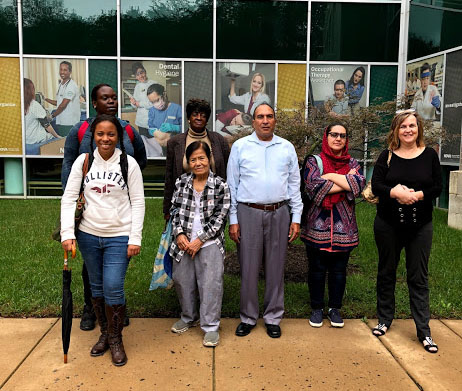 After the 12-week session, students will enroll in a medical training course of their choice at a healthcare provider site. This class will also prepare them to take a certification exam.
Throughout the experience, and up to a year after completion, students are matched with a volunteer success mentor who will support them, provide resources, refer them to community supports if needed, and work with them to find and stay in a job.
We are excited for our students and wish them much success in their journey toward new careers!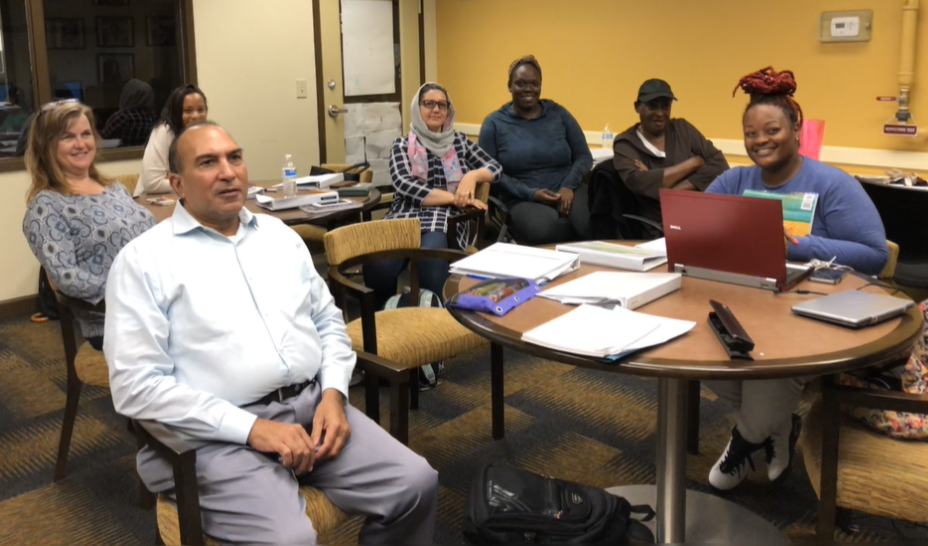 We would like to thank Fairfax County, the Department of Housing, Computer C.O.R.E., Northern Virginia Community College, and all the community partners, guest speakers, and volunteers who are supporting the launch of this pilot.
We are also reminded of our dear friend and long-time volunteer Diane Jenkins, who helped inspire and inform our initial proposal for this program. Diane was a retired Department of Housing Specialist who worked throughout her career to help her clients improve their lives. She passed away in July 2018, and it is heartening that her memory will live on through the success of students in this Program.