A Theater Like No Other: Accessibility & Community with the Atlas Performing Arts Center
Stepping into the Atlas, the first thing you see is Deco, the welcome desk created by an artist in the Atlas community, Salvatore Pirrone, and named after the art deco architectural style of the building. Since the Atlas Performing Arts Center opened their doors on the H Street corridor 15 years ago, it has been rooted in community and dedicated to inspiring creative joy for all who visit. This sense of belonging and inclusion starts from the welcome desk, which is accessible for people of all ages and abilities and people who use wheelchairs, and expands throughout the building and its programs, from motion-activated doors to select open captioned shows for theater performances.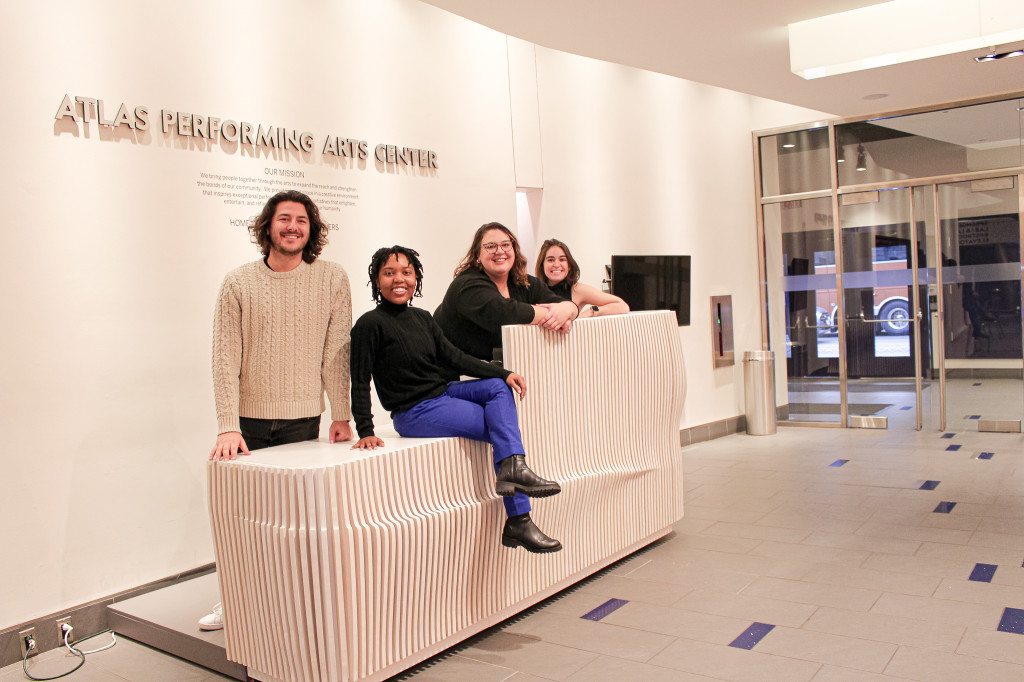 "Atlas has really thought about people of all ages, backgrounds, and abilities," Pirrone shares, "and this desk is no different." From being part of the annual Intersections Festival to having sculptures commissioned for their building to getting married at Atlas, Pirrone is just one of many community members who have found an artistic home in Atlas. It isn't just an intentional nurturing of an accessible and inclusive environment that brings people together. It is also Atlas' deep commitment to fostering a dynamic community energized by our artistic and human diversity.
"This is a wonderful venue for individuals to really bridge the gap between the hearing communities and the deaf communities through artistic culture," Michelle Banks, Artistic Director of Visionaries of the Creative Arts (VOCA), notes. VOCA — a nonprofit that supports the work of D/deaf, hard-of-hearing, and hearing BIPOC artists — partners with Atlas to host their productions at this venue, which is located at the hub of the deaf community here in DC. "It has been quite a rewarding experience," Michelle elaborates. "They wanted to have a long-term relationship with us." This demonstrates the strength of Atlas' community-building — in the relationships they continue to cultivate with artists and arts partners.
"The magic of art is that it can create a space for conversation," Douglas Yeuell, Executive Director of Atlas, states. "Through conversation, we can find understanding. Through understanding, we can find common ground."
As the only performing arts venue in Northeast DC where community members can attend everything from film screenings and dance performances to music concerts, theater shows, and family-friendly arts programming, the Atlas plays a critical role in the growth of the neighborhood and in our regional creative economy.
"Washington, DC may be a thinking town, but it's equally a feeling town," Atlas Board Member Laura Coates observes. "And this is the center."
Visit the Atlas Performing Arts Center at 1333 H St NE — their events calendar is always filled with exceptional programming and they house a newly opened cafe. You can also learn more about their Atlas Arts Lab, City at Peace youth development program, and other educational activities. Stay updated by following them on Facebook, Twitter, Instagram, or by email, and find out about the many ways you can support their work.