Suited for Change's Recipe for Success: Nonprofits Banding Together
What has been driving nonprofit organizations to continue through what seems like an endless pandemic? Leaning on each other.
When everything came to a rushing halt back in March of 2020, many organizations turned off their lights, locked their doors, and never returned. With nonprofit organizations being the backbone of our community, the ripple effect of these closures was felt almost immediately.
After some initial adjustment, Suited for Change (SFC), a nonprofit organization focused on empowering women through providing professional attire, skills development, and coaching, had the realization: the only way to survive is to band together.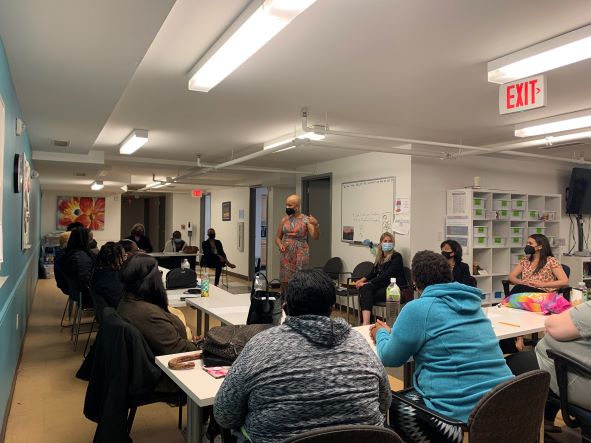 Over the past two years, SFC has completely revamped their services, finding new approaches to meet the needs of their clients right where they are.
SFC began calling all their referral partners in the DC Metro area, asking them, "What do your clients need right now?" Beginning with virtual suitings, and then expanding to virtual and in-person workshops, SFC started collaborating with nonprofits within the Catalogue for Philanthropy network, including Friendship Place, Calvary Women's Services, Britepaths, and La Cocina VA, to best serve their clients as they continue to strive for economic independence.
With a talented variety of volunteers who have expertise in fashion, interview preparation, resume writing, and financial literacy, SFC has been able to equip their clients with a well-rounded education on the tools they need to embark on their professional journey.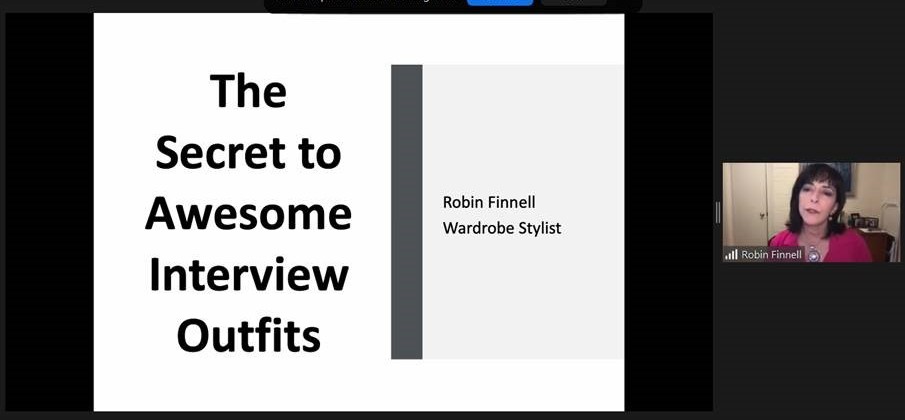 Through these growing partnerships, both SFC and the affiliated referral partners participating in these new workshops have already begun to see the effects of their collaboration. From increased motivation and confidence to achieve participation and eagerness to learn, the clients have been exhibiting their drive to succeed in all avenues of their life.
Prior to these workshops, many clients would arrive at the SFC boutique hesitant and unsure of what to expect. However, after having a clear introduction to SFC, clients have been jumping at the chance to schedule an appointment to get the finishing touches they need to launch their careers.
Thanks to the continuing collaboration between these Catalogue for Philanthropy nonprofit partners, clients are more equipped than ever to tackle the professional world and get the jumpstart they need to thrive.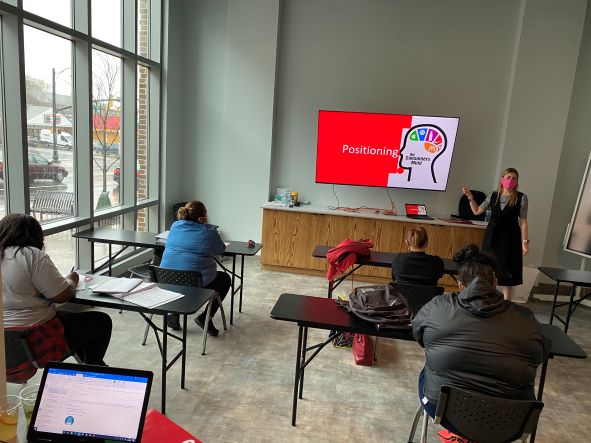 Suited for Change equips women in need in our community on their path to financial independence by providing them with professional attire, coaching, and skills training. Join Suited for Change and support the local women in your community as they secure and sustain professional employment. You can donate both funds and clothing, volunteer with them, shop at their boutique, and stay updated through email, Facebook, Twitter, and Instagram!