The Dream Project began 10 years ago at Emma Violand-Sanchez's kitchen table. She organized a group of people who knew students' immigration status should never limit their educational aspirations. Now, a decade later, the Dream Project has grown to support 100 students annually with scholarships and has expanded programing to include mentoring and case management to give students their best chance at success.
Like all nonprofits, the Dream Project has had to adapt and pivot due to COVID-19. However, we have also been fortunate to be able to grow and celebrate thanks to innovations and virtual programs. We began celebrating the 10th anniversary of the Dream Project with a wildly successful virtual holiday event. Our supporters recognized that immigrant students and their families were disproportionately impacted by COVID-19 and responded with overwhelming generosity. Thanks to their donations, we have been able to bolster the support we are providing to Dreamers.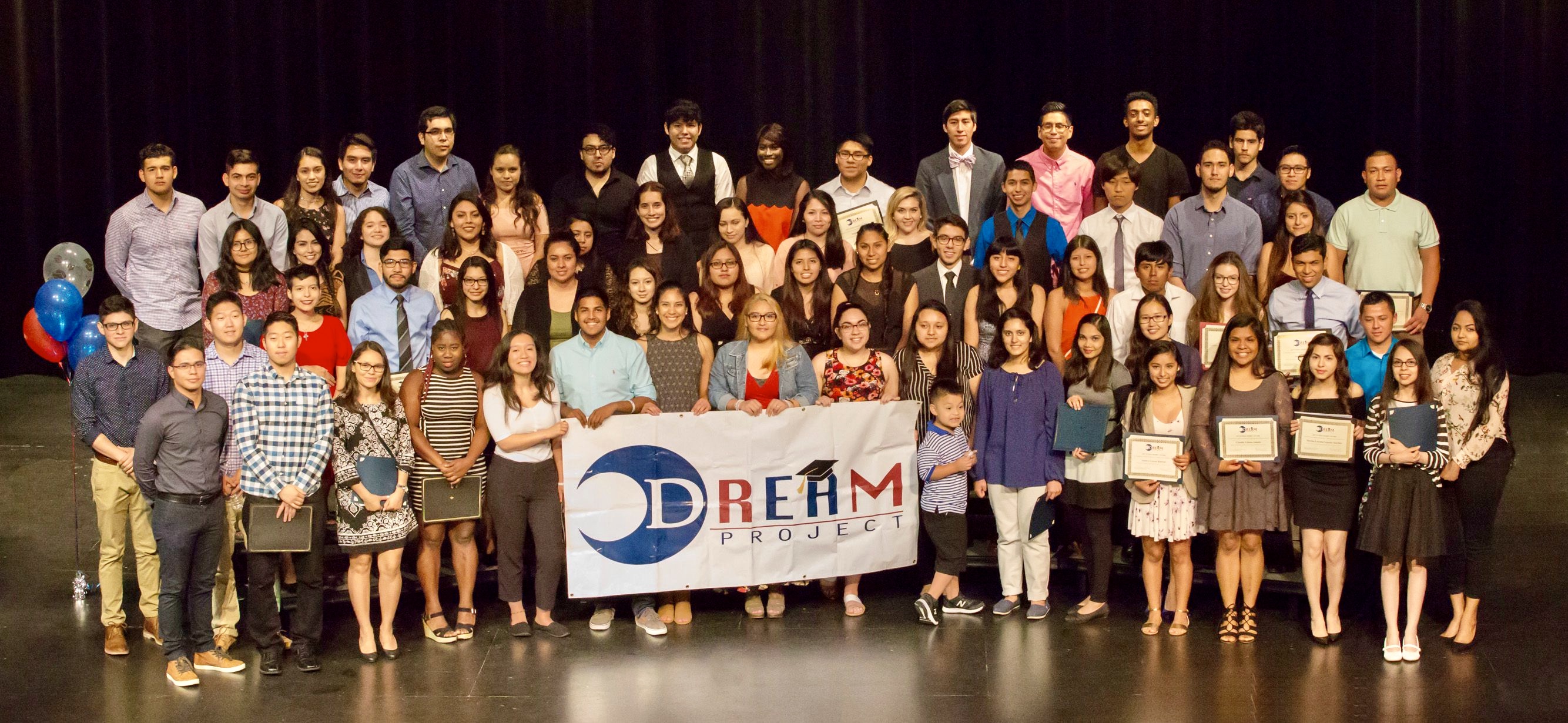 As you may know, the majority of our immigrant students are ineligible for state and federal aid, including Covid-19 stimulus funds. The majority of our students work in small businesses to pay for school, some juggling multiple part-time jobs. Unfortunately, these jobs in restaurants, retail and other small businesses were the hardest hit by the pandemic. So, in addition to awarding scholarships, we made supplemental funds available through our COVID-19 Emergency Fund and the Herman Loan Fund, and increased our case management, connecting clients to low-barrier resources for rent assistance, food pantries, mental health services, medication coverage and more.
The pandemic also presented a challenge of maintaining the vital sense of community that started at Emma's kitchen table, celebrating the successes of the past 10 years while acknowledging the hardships everyone, especially our students and their families, faced due to COVID-19. The Dream Project was inspired to create new ways to connect from our homes while advocating for undocumented students in the community. In partnership with Busboys and Poets, we launched a series of virtual book talks called DARE TO DREAM: Important Conversations about Immigration, which is open to the public. The books and presenters selected reflect the struggles of our students, Dreamers and the Immigrant community. Thanks to the virtual format, we have had highly esteemed authors such as Four-time Emmy Winner and NPR reporter,Maria Hinojosa and prize-winning poet, Marcelo Hernandez Castillo.
Our next talk, with a panel from PEN America's DREAMing Outloud program, will take place on February 18th. RSVP here.
The Dream Project is optimistic about 2021 and invites you to join in our efforts to empower immigrant students by attending our DARE TO DREAM book talks, mentoring, donating and staying up to date on our programs. More information about the work of the Dream Project can be found on our website or in our Annual Report.