By Rocio Caicedo & Carol Duffy Clay, La Cocina VA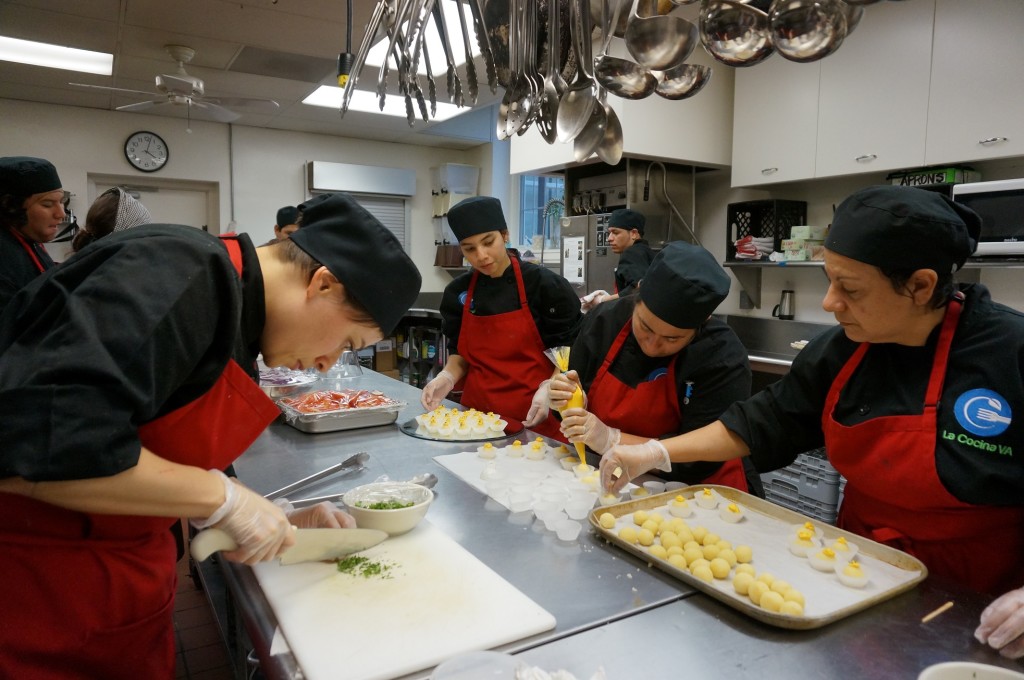 La Cocina VA works to promote healthy food and empower immigrants with culinary jobs and entrepreneurship skills. We generate social and economic change by helping vulnerable individuals to develop careers and to open businesses within the food service and hospitality industries. Additionally, the organization facilitates access to healthy and nutritious food for neighbors in need.
Patricia Funegra founded the organization in 2014 with the purpose of empowering unemployed members of the Latino community to secure a job by offering comprehensive bilingual Spanish/English culinary training and by giving back to the community through preparing meals for the Food Assistance Program. Recently, La Cocina VA has expanded its reach to offer an additional Small Business Development Program.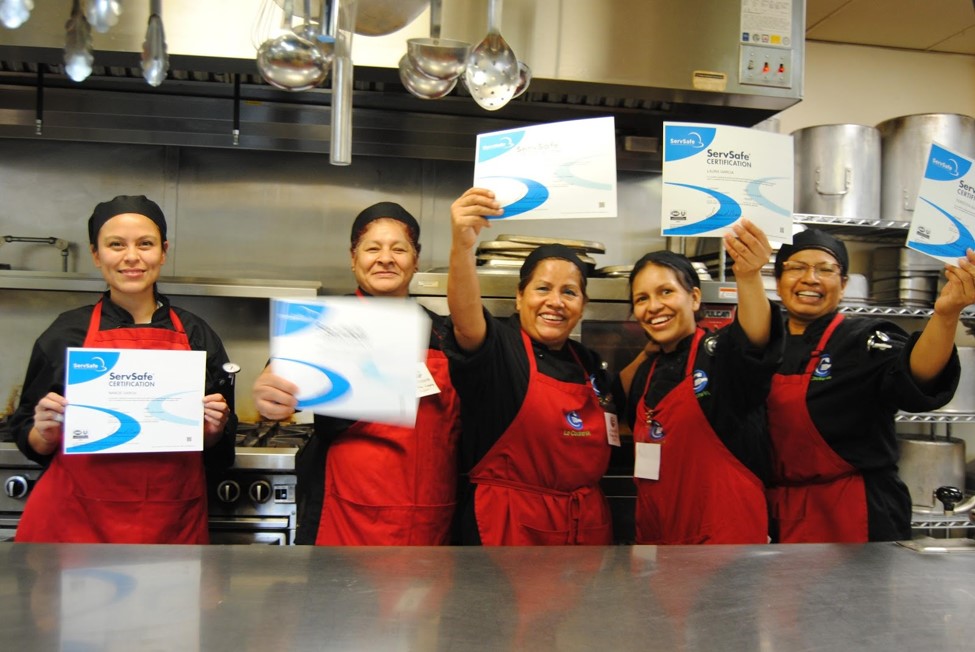 Since operations began in September 2014, La Cocina VA has served 74 individuals; 90% of these individuals have been immigrant women, most of whom come from backgrounds of domestic abuse, human trafficking, and severe financial insecurity. To date 86% of the students graduating from the job training program are fully employed throughout the Metropolitan area and are working with some of the largest corporations in the region.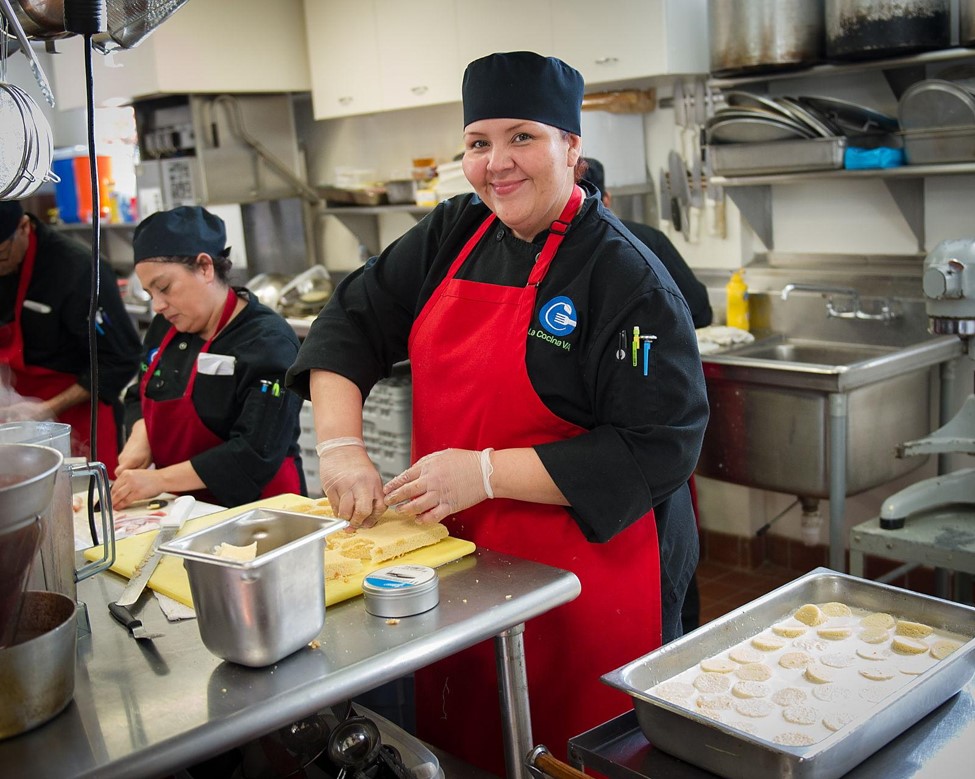 Take Karina Herrera, for example, who five years ago didn't know how to break free from a very problematic marriage while living in a foreign country and culture she didn't understand. She faced a battle for her own economic independence and the ability to take care of three young children on her own.
A year ago, Karina was referred to La Cocina VA to participate in the full-time 13-week culinary job-training program. It was during the training that she received instruction in culinary techniques, vocational English, food safety, and job readiness. She also completed five days of on-the-job mentoring and a one-month paid internship at one of the organization's employer partners from the food industry.
At the end of the training, Karina obtained two industry-recognized certifications: a Completion in Bilingual Culinary Job Training Program from Northern Virginia Community College, and a Workforce Development and Food Protection Manager Certification, ServSafe, from the National Restaurant Association.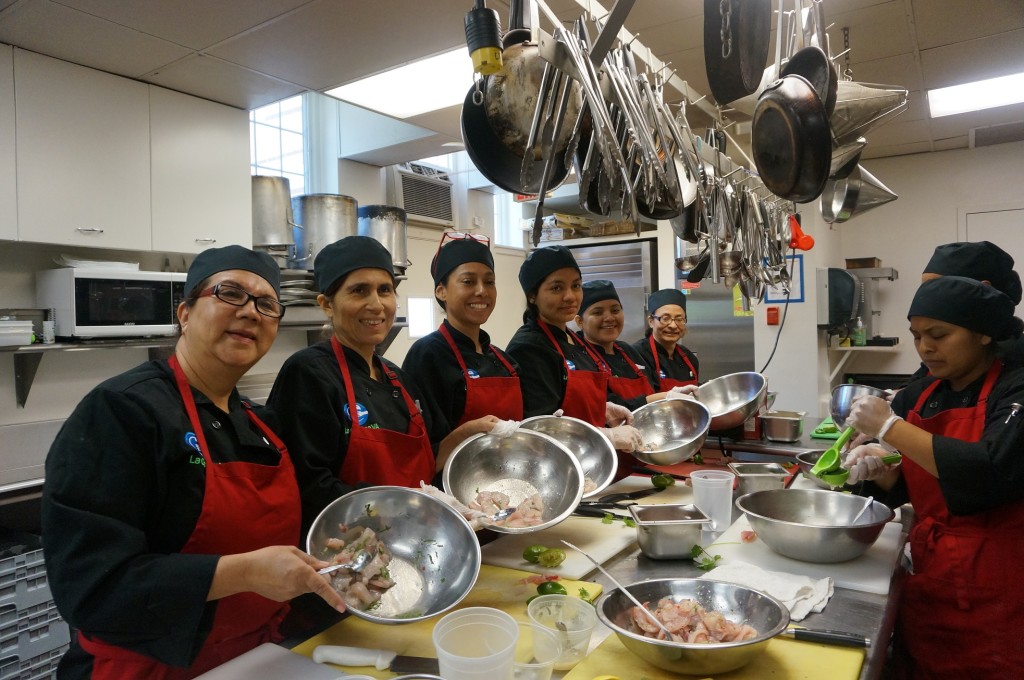 Today Karina's world has changed. She is now supporting her children as a financially independent mother and food service professional. She currently works at the Hyatt Regency Washington as a Second Cook making $22/hr and receives benefits and health insurance coverage for her and her family; she is advancing her career in the culinary arts and serves as a model for not only her own children but also to the other students and families that enter the kitchen at La Cocina VA.
Success stories like Karina's are the fuel that keeps the staff and volunteers at La Cocina VA working hard to continuing affecting change within the lives of more students – the next generation of cooks.
For volunteering and other engagement opportunities, please contact Daniela Hurtado danielahurtado@lacocinava.org