By Tulin Ozdeger, Co-Executive Director, We Are Family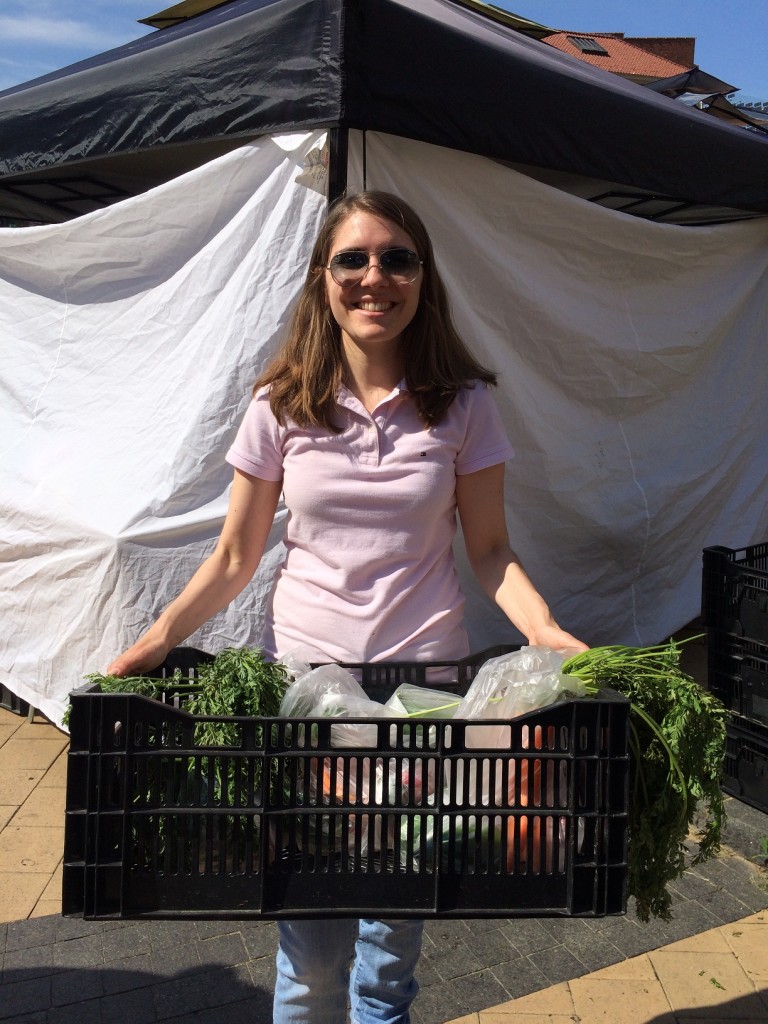 Summer is one of my favorite times of year. I love the warmer weather, the longer days, and the chance just to spend more time outside. As an avid gardener and cook, I also love the bounty of fresh fruits and vegetables that arrive in my garden and at the farmers market this time of year.
My background is Turkish and I grew up tagging along with my parents at the amazing farmers markets in Turkey, marveling at all of the delicious foods we would soon bring home to cook and eat. I know that good ingredients make really good food.
I am Co-Executive Director of We Are Family, an outreach and advocacy organization that serves low-income older residents of the North Capital, Shaw, Columbia Heights, Petworth, and Adams Morgan neighborhoods of DC. When I got a call from Dalila Boclin at Community Foodworks two years ago to discuss collaborating with their Columbia Heights Farmers Market, I jumped at the chance.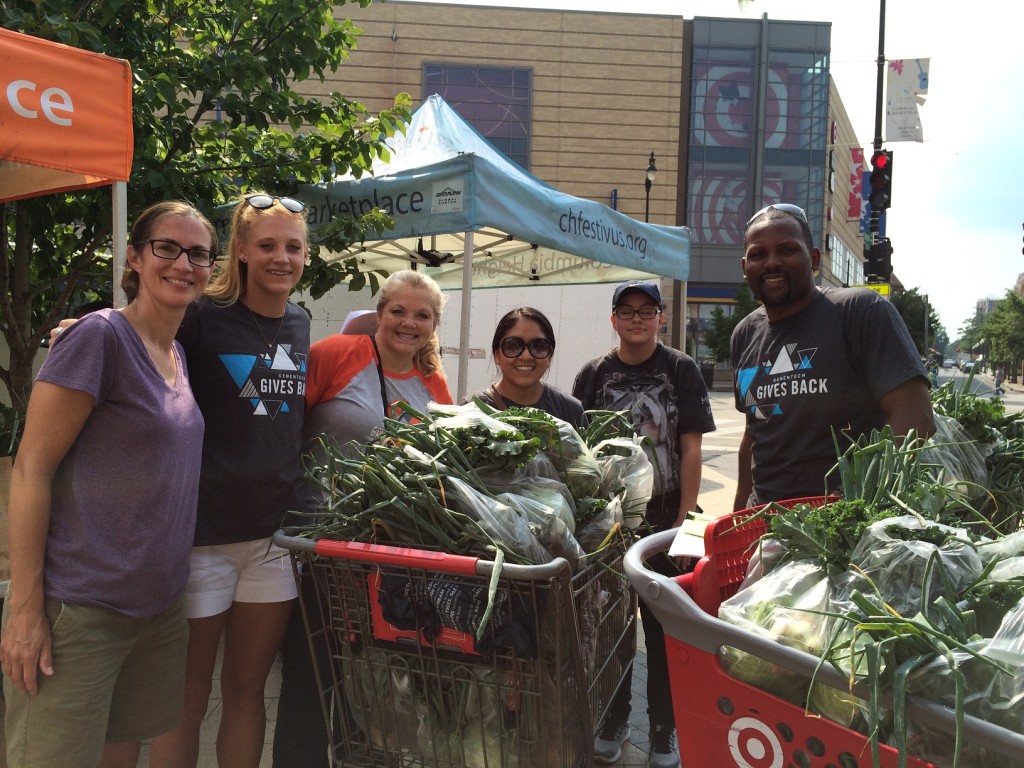 We Are Family serves over 700 seniors each month, with year-round monthly non-perishable grocery deliveries, visits, transportation, Thanksgiving and holiday gift deliveries, and a whole lot more. Most of our seniors are living at or below the poverty line and many are isolated, lacking any nearby family. So, We Are Family walks beside them to help them age in place with a good quality of life.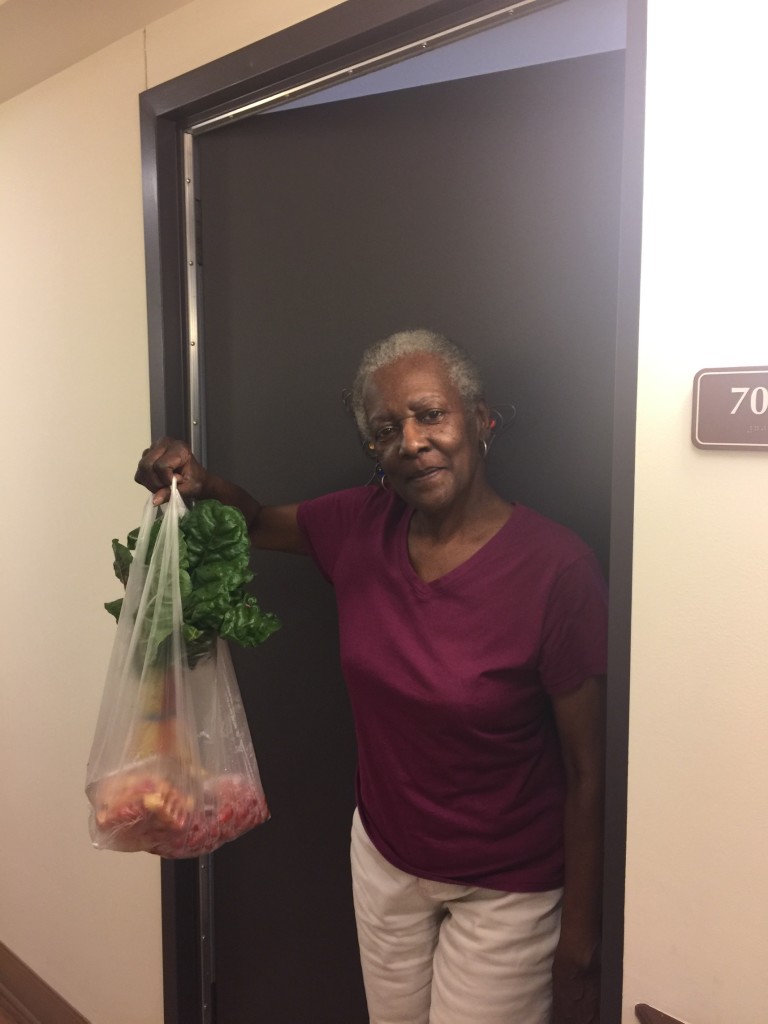 I know how popular our monthly grocery deliveries are with our seniors, as each month the list grows and grows right now we deliver to over 725 seniors each month. Given our seniors' meager incomes and the fact that DC recently ranked as the 4th worst place in the nation for older adult food insecurity, the great need for free food deliveries is hardly surprising.
I had long dreamed of bringing free, high quality farmers market produce to our seniors, as I know that many simply do not have the money or the mobility to get the fresh produce they desperately want and need. I also loved the idea of supporting local farmers and the Columbia Heights Farmers Market, given how important they are to our local food systems and to the health of our community and environment.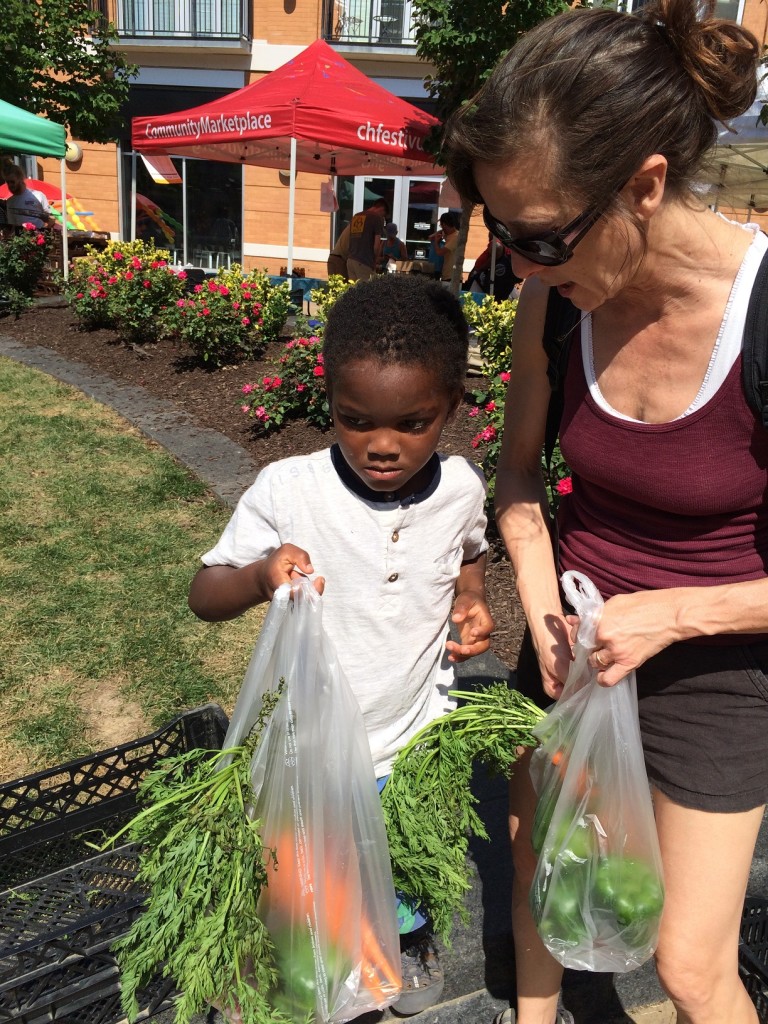 The response from our seniors to the produce deliveries has been tremendous. They love getting such delicious, healthy food each week! After our very first delivery, I got several calls from seniors raving about the produce and telling me how excited they were to cook with it. One of them said she eagerly got up extra early the next day to start cooking the greens she had gotten in her bag.
In 2015, we started out serving 35 seniors each week with our produce deliveries and, as of this week, we are now delivering bags of fresh produce to just over 160 seniors. Through our partnership with Community Foodworks, We Are Family is able to purchase the produce for our seniors from the Market at a wholesale price.
Community Foodworks orders the food and makes the bags for us each week. With help from our volunteers, We Are Family picks up the bags from the farmers market and delivers them to our seniors in three nearby buildings we serve in Columbia Heights.
One bit of feedback we got from some seniors last year was that they were not always sure what the vegetables were in their bags or how to prepare them. So, this year, I decided to include a flier from We Are Family listing the bag's items with pictures, along with some simple recipe ideas each week. Like many of us, sometimes our seniors aren't quite sure what to do with the produce when they get it. Coming up with recipes has even helped me get a little more creative in my kitchen. (My 7-year-old son was surprised when he actually liked the swiss chard omelet recipe I put on one flier!)
Given our lean paid staff of only 2, We Are Family relies tremendously on the help of volunteers. There is no way we could deliver food to over 700 seniors each month without them! We will be delivering produce each Wednesday afternoon from 3:30 to 5:30 through October 11th and welcome you to join us.
We also have regular Saturday morning volunteer events all throughout the year, including grocery deliveries, visits, and grocery bag assemblies. (A calendar and sign up for our events can be found here: www.wearefamilydc.org/events.)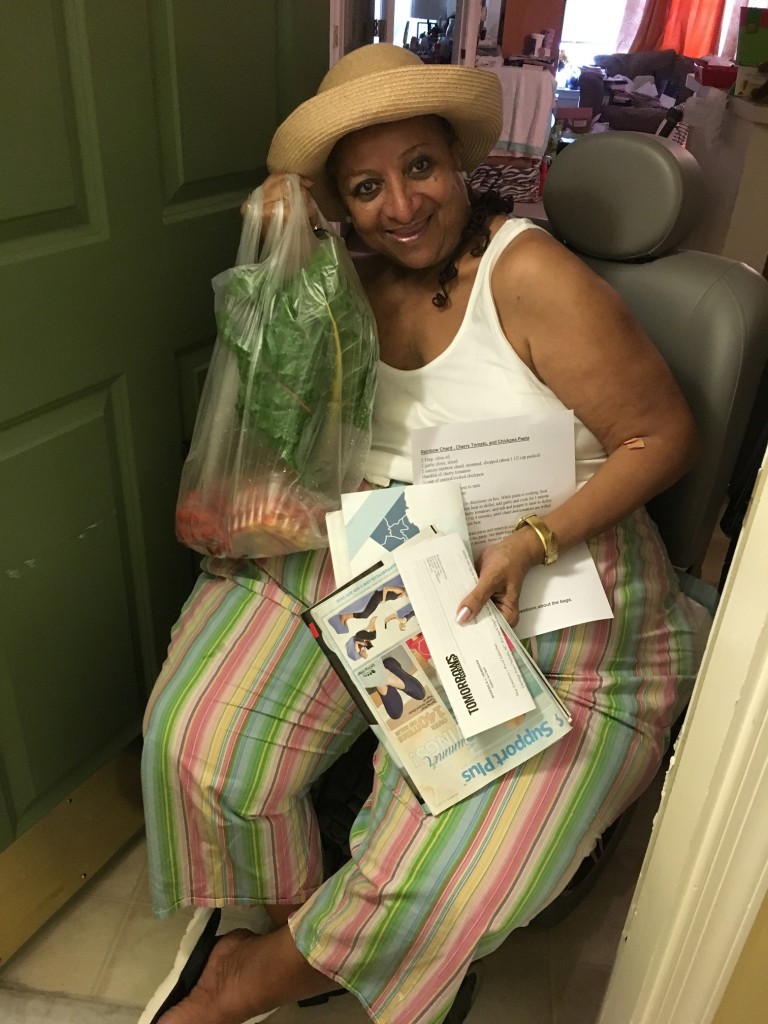 The volunteer experience can be a powerful, even transformative one. My life is a testament to that truth. I came to DC for law school a little over 20 years ago and started volunteering with older DC residents several years later. The seniors I have met have had such a profound impact on my life. When I first moved here, I didn't think I would stay, much less find myself co-directing a group like We Are Family – but here I am! We know how much your volunteer time will mean to our seniors, but you might well be surprised how much it will mean in your life too.
We hope you can join us in spreading good food and caring community!